Chamath unveils new SPAC
Chamath is taking Opendoor public
Dear Investors,
Chamath has struck again! On September 15th, 2020, Social Capital Hedosophia II ($IPOB), the blank-check company that is ran by investor Chamath Palihapitya announced that it will merge with Opendoor, taking the private fin-tech real estate startup public in the process. If you do not know, Chamath is my favorite young investor. He is 44 years old, and he is worth a couple of billion. Chamath is famous for investing early in Facebook, Google, Bitcoin, Amazon, Slack, and Virgin Galactic. He is a minority-owner of the Golden State Warriors. His company, Social Capital, his being coined as the technology version of Berkshire Hathaway (Warren Buffet's company.) Opendoor is a company that I have strongly believed in before this news broke with Chamath. However, he is someone that I have so much respect for that I feel validated in my reasoning to invest in them. Please note, this is an investment that I will be planning to hold for a long term basis, and I am not a financial advisor. Please invest at your own discretion.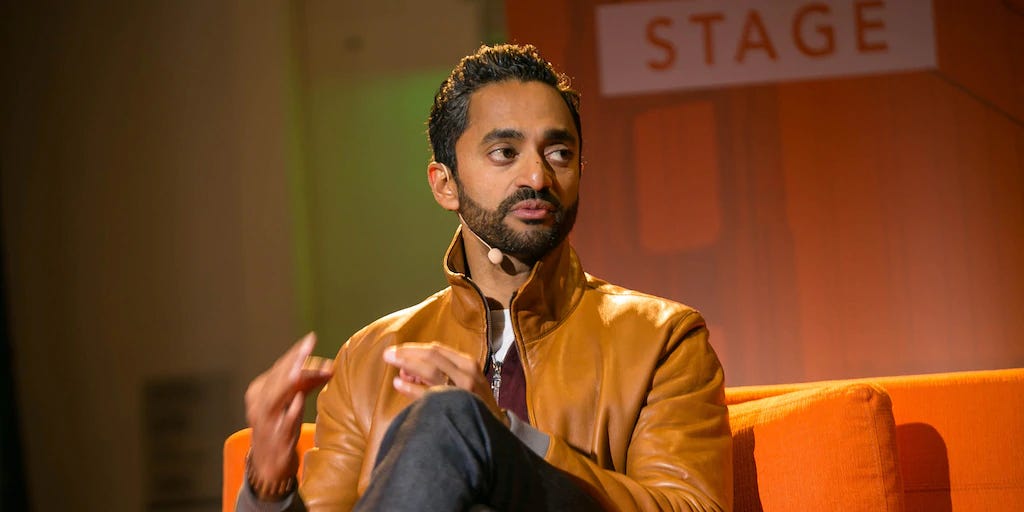 SPAC
You might be wondering what in the hell a SPAC is, and how it is different than an IPO. An Initial Public Offering is where a company goes from being private to going public via the big banks on wallstreet. Once the company is public, you can trade their stocks on the stock market. A SPAC is a Special Purpose Acquisition Company or a blank check company that allows a company to take another company public on the stock market instead of the normal Initial Public Offering that usually happens. For example, Chamath's company, Social Capital Hedosophia II ($IPOB) will become Opendoor. In laymen terms, it is a merger of the two companies. This has been a new phenomenon that has just recently started. We have seen Draftkings and Virgin Galactic go public through these methods.
---

OPENDOOR
The company was founded by an incredible group of founders including current CEO Eric Wu and venture capitalist Keith Rabois.
If you are selling a home, Opendoor will give you an all-cash offer on your home within 24 hours of you submitting the home to their website using an advanced proprietary algorithm. They will give you a three day window, and if you accept the offer, you can sell your home to Opendoor for cash. They also offer the ability to buy a home and get a mortgage all through their app. Remember the days of paperwork after paperwork? This completely goes away when you use Opendoor. You will be able to handle all of these issues almost instantly. Does it sound impossible? I am sure it does, but telling someone in 2005 that you could facetime someone in China at a moments notice would sound crazy as well.
Here is how it works according to Leslie Picker at CNBC:
"Homeowners get a quote, through an algorithm, and can sell their houses directly to the company. Opendoor may make some fixes and then put the house on the market to sell. The spread between what the home is bought for and sold is a part of how Opendoor generates revenue. Opendoor, which operates in 21 markets, says it sold more than 18,000 homes last year. 

It also provides services, such as a mortgage product, home repair and home warranty that users can purchase."
If you would like to find a more in-depth discussion about why I will be heavily investing into Opendoor, check out our premium newsletter. I will discuss why I think Opendoor will go from $15 to $100 in 5 years.
---
CONCLUSION
The argument from Chamath and the investor group basically breaks down to the following:
All business transactions are moving to the internet, especially in post-COVID world

People are moving more often, so home sales will continue growing

Low interest rate environment will flood market with cheap capital

Millennial are becoming the driving factor in home sales, and they prefer to do business online.
My favorite part? The deal is priced at 1x of 2019 revenue. Pretty crazy. (If you are not familiar with valuing tech companies just take my word that this is a great deal.)
I believe that we will see more major tech deals come through SPACs, and it is a very exciting time to be an investor of any age. Between the years of 2020-2120, we will look back and realize that we are at the very beginning of a major technology revolution.
-Matt Allen
---
---